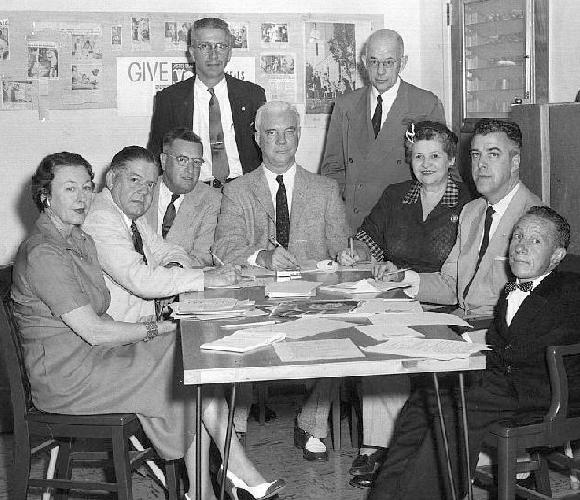 In 1954 a group of community leaders who were connected to each other through the Masonic Order and Eastern Star of Florida met in Orlando to plan the kick-off campaign for a new National Program called Easter Seals.  (Left to right:  Mrs. David L. Black – Daytona Beach; J. W. Dupree – Tampa; Francis C. Walton – Daytona Beach; Earl E. Lettelier, Sr. – Ft. Lauderdale; A. Pickens Coles, President – Tampa;  Robert S. Carr – Orlando; Mr. R. B. Sensabaugh – Gainesville; Lisle Reese, Executive Director – Orlando; Judge A. J. Hayward, Jr. – Dade City)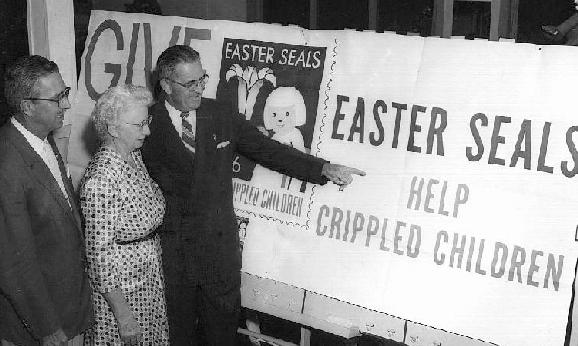 Their mission was to help, aid and assist the National Easter Seals Foundation by raising money locally and funding an Easter Seals Clinic and Mobile Therapy Units to travel statewide helping crippled and disabled children.  (Left to right:  Earl E. Lettelier, Sr., Mrs. Netta Kessler, and Frank Ghiotto)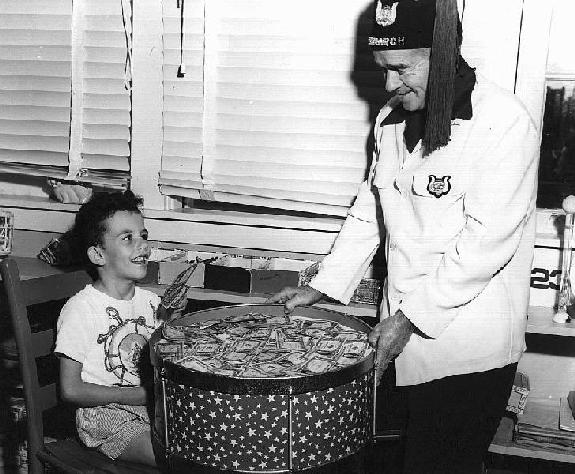 A poster child was selected and Florida Grotto Units lead by Feramo Grotto in Ft. Lauderdale quickly raised needed monies.

The first Easter Seals Clinic was opened in Ft. Lauderdale, Florida at the old Naval Air Station.  Note the wheelchair ramps leading into the building!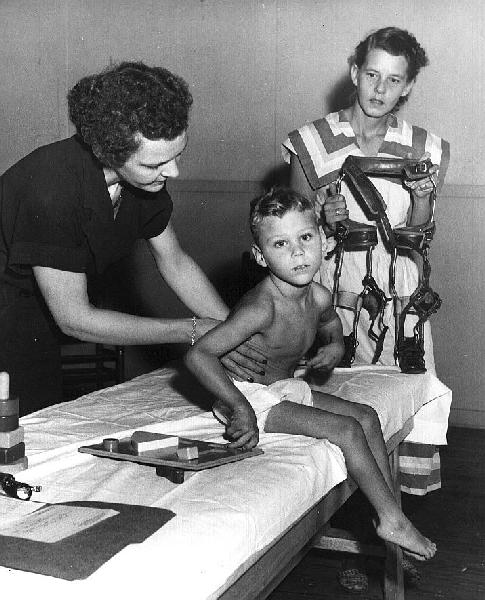 At the clinic, parents would bring their children for a variety of free clinical services.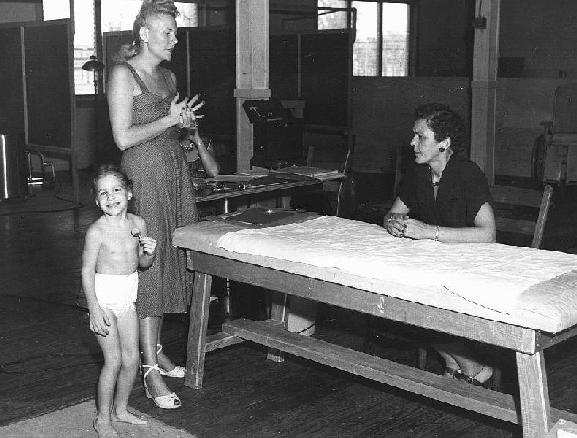 Many of the children didn't even have a clue of the seriousness of their conditions (flat footed and feet turned out).  The look on the mother's face above is one of worry, yet her little girl smiles happily for the photographer's camera.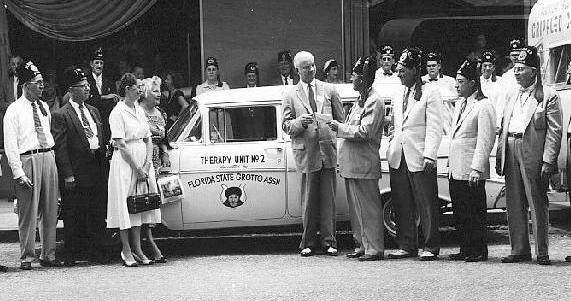 The Florida State Grotto Association is seen here presenting a check to the Easter Seals Foundation President A. Pickens Coles as well as two mobile therapy units.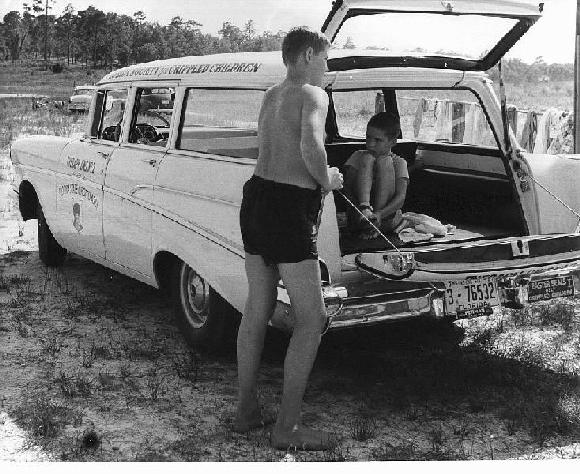 Many of Florida's disabled children lived in rural areas far from the Ft. Lauderdale clinic.  These 1957 Chevy Station Wagons were staffed by a driver and a nurse who took their work into the field to visit them.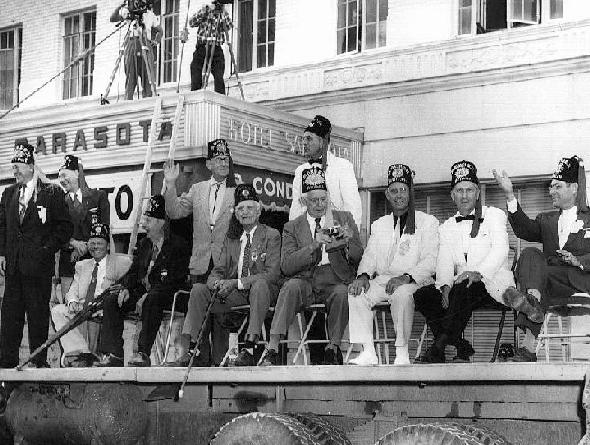 Many parades were held around Florida by the Florida State Grotto Assoc. to popularize the Easter Seals Campaign.  Note the early television movie cameras on the top of the entrance to the old Sarasota Hotel.
A special "Thanks" to our Museum Curator David J. Lettelier, who's grandfather Earl E. Lettelier, Sr. was the Fla. State Grotto President and responsible for having the above photos taken.  His grandfather rallied behind the Easter Seals campaign when his youngest son Jack Lettelier (David's uncle) was born with cerebral palsy.  To become active in an Easter Seals Chapter near you click on the links below: